Image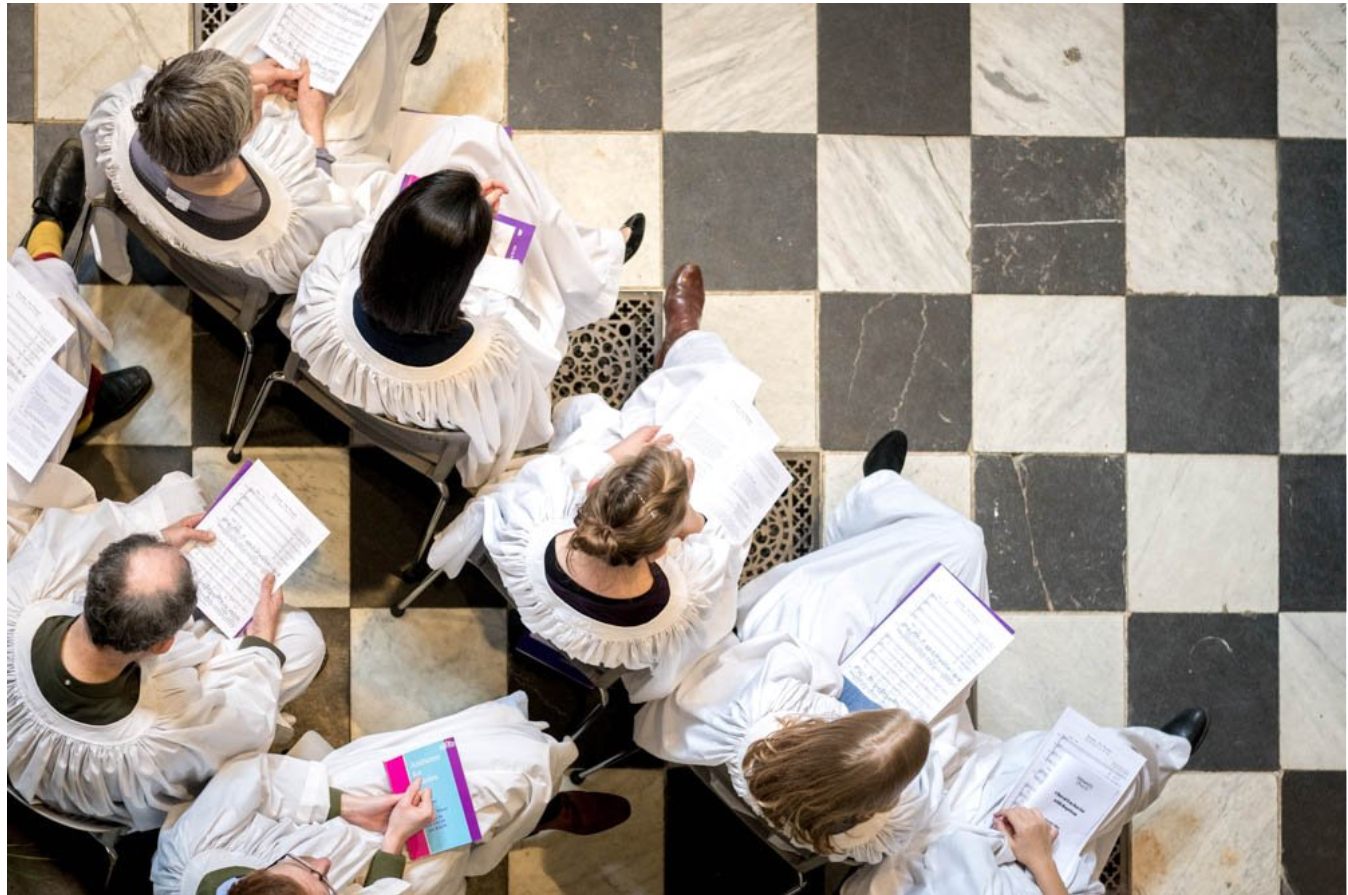 Each year, the University Church makes a number of Choral Scholarships available. These Choral Scholarships are open to students (University of Oxford or Oxford Brookes University) and vacancies are available across the range of voices. 
Choral Scholars receive:
the same pay as our professional singers (which is paid per service).
Four hours of singing tuition each term. Lessons must be organised through, or approved by, the Director of Music.
Coaching on request with the Director of Music on all repertoire required for services at the University Church 
Given the current pandemic, a number of adjustments have been made to our pattern of worship. Choral Scholars will be expected to:
Sing on a rotation basis for Choral Eucharists in term time (including those 0th or 10th weeks that are sometimes included);

Sing on a rotation basis for Choral Evensongs during term time (once Evensong resumes). These only involve 8 singers, and occur 1-2 times per month in term. Each scholar would be expected to sing for 2 Evensongs per term in usual circumstances;

Assist the Director of Music in minor tasks of Choir administration, such as setting out and clearing chairs, maintaining the Choir library, and fixing and planning;

Secure a deputy for any service from which you have to withdraw, with a maximum of 2 planned absences per term. Deputies must be selected from the approved deputies lists, or approved separately by the Director of Music. Absence due to illness should be discussed with the Director of Music.
In addition, Scholars will have the opportunity to:
Sing for the Summer Evensong series in July;

Sing at Christmas, Holy Week and Easter services out of term;

Sing at funerals, weddings, memorial services when opportunities arise, for a fee of £75 (double if filmed);

Sing in concerts with the Choir. It is hoped that Scholars would make themselves available for such occasional concerts, in order to be able to present the Choir at its strength.
There are some vacancies this year. If you would like to make an informal inquiry, please contact the Director of Music: robert.howarth@universitychurch.ox.ac.uk