Image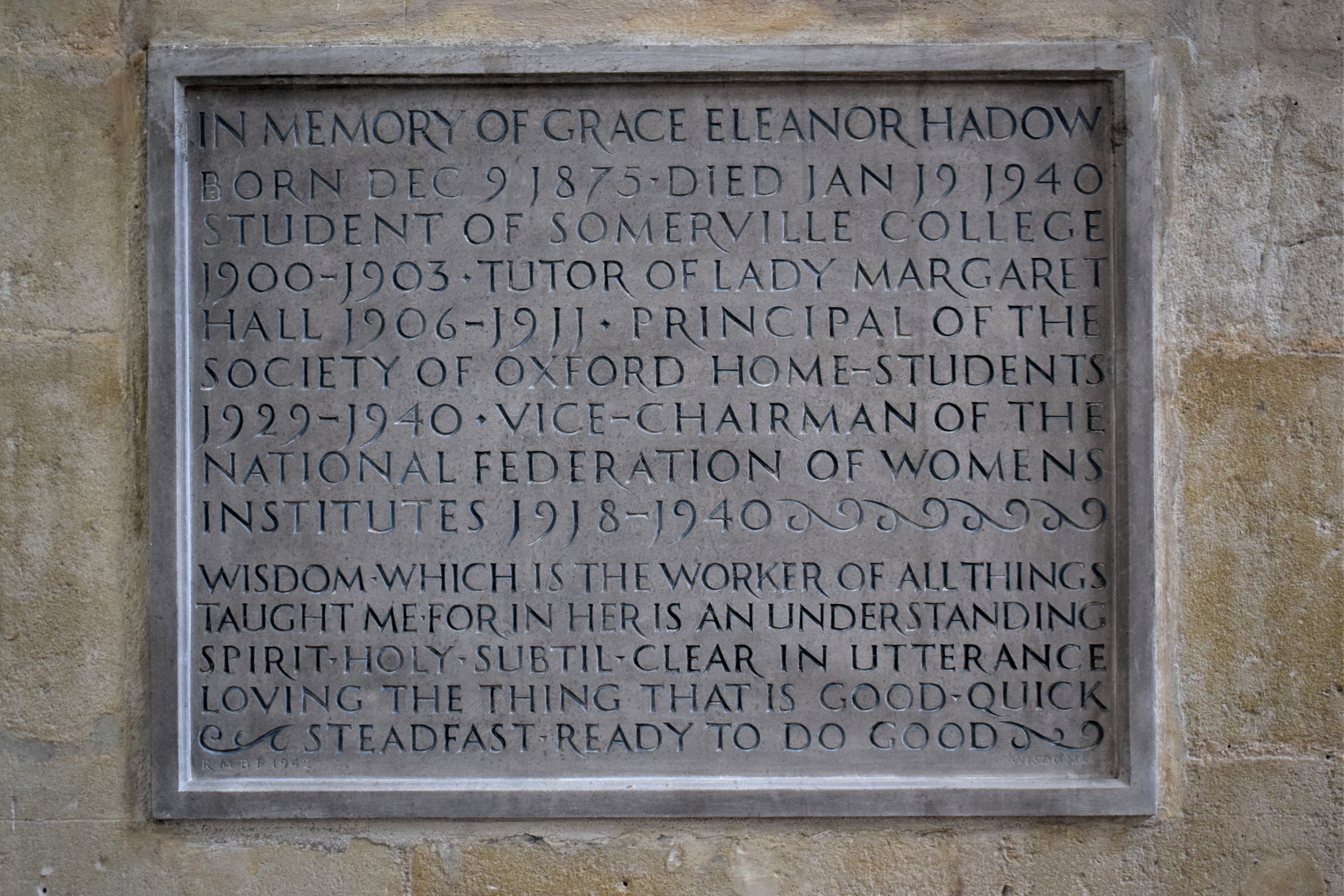 Grace Hadow was an academic and an activist, but when she came to Oxford in 1900, aged 25, women could not be full members of the University.   She was keen to promote women's education and suffrage; in 1929 she became president of the Society of Home Students, the precursor to St Anne's College. She was an inspiring speaker, arguing for adult education for both women and men. She also wanted to promote social welfare and helped to found Barnett House, a new centre in Oxford for social and economic studies and social work training.
On the occasion of Oxford Open Doors 2018, we put on an exhibition about her life and achievements. Click here to view it. 
If you are a school or an organisation and would like to host this exhibition, please contact the Church Office.