Image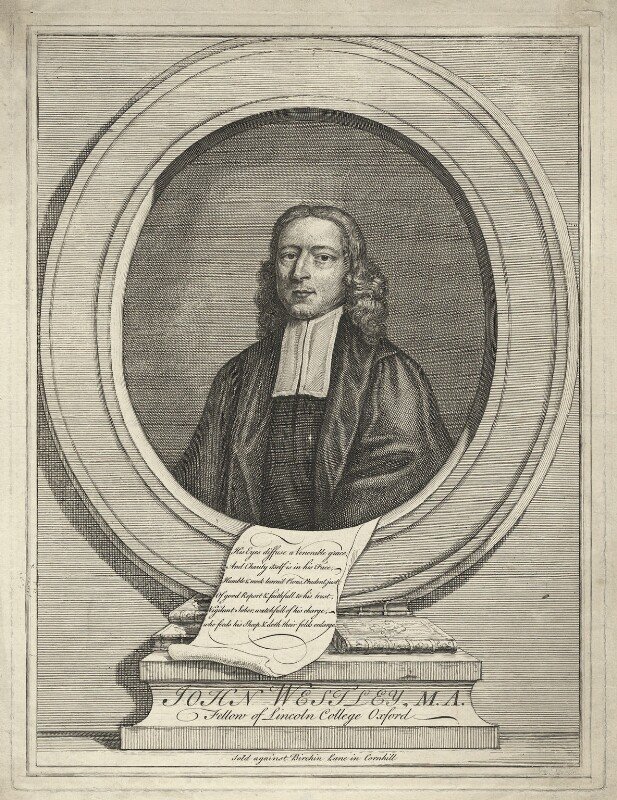 John Wesley was the son of a Church of England priest and grew up in Lincolnshire. He came to Oxford in 1720 and studied at Christ Church before being ordained and becoming a fellow of Lincoln College in 1727. Here Wesley set up the 'Holy Club'. Members met up for Bible readings and made visits to prisoners and the sick. In 1735 Wesley went to Georgia as a missionary but after three years returned to England.
At a religious meeting in London in 1738, he had a profound experience: 'I felt my heart strangely warmed. I felt I did trust in Christ, Christ alone for salvation, and an assurance was given me that he had taken away my sins, even mine, and saved me from the law of sin and death.'
Soon afterwards Wesley began his career as a preacher. He preached outdoors, to enormous working-class audiences - radical behaviour for a middle-class Church of England priest at that time. He also preached in Oxford and gave three University sermons at St Mary's. The last 'Scriptural Christianity', given on 24 August 1744, was a lively attack on the University's spiritual apathy. Afterwards Wesley wrote in his diary: 'I preached, I suppose, the last time at St Mary's. Be it so; I have fully delivered my soul.'
Wesley went on to give thousands of sermons around England and Wales. The religious movement he founded became the Methodist Church which continues to flourish worldwide.