Serving
Image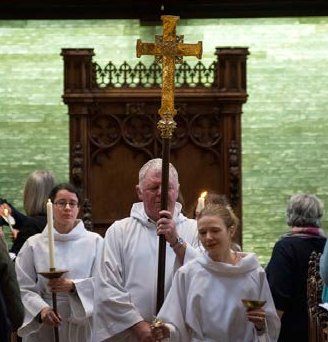 Servers provide a ceremonial and practical role during the Sunday Eucharist. By carrying either a candle or the cross into the service, aiding with the Gospel reading and assisting the preparation of the Eucharistic table, this is a role which helps the services run smoothly and aid the clergy with making sure things are ready to go at the right moments.
Being a server is a wonderful way to meet people, and learn more about Christian worship by helping to make it happen.
Servers are organised on a rota basis, and you can help as little or as often as you can and would like.