Is Our Online Self Less Human?
Is Our Online Self Less Human?
Image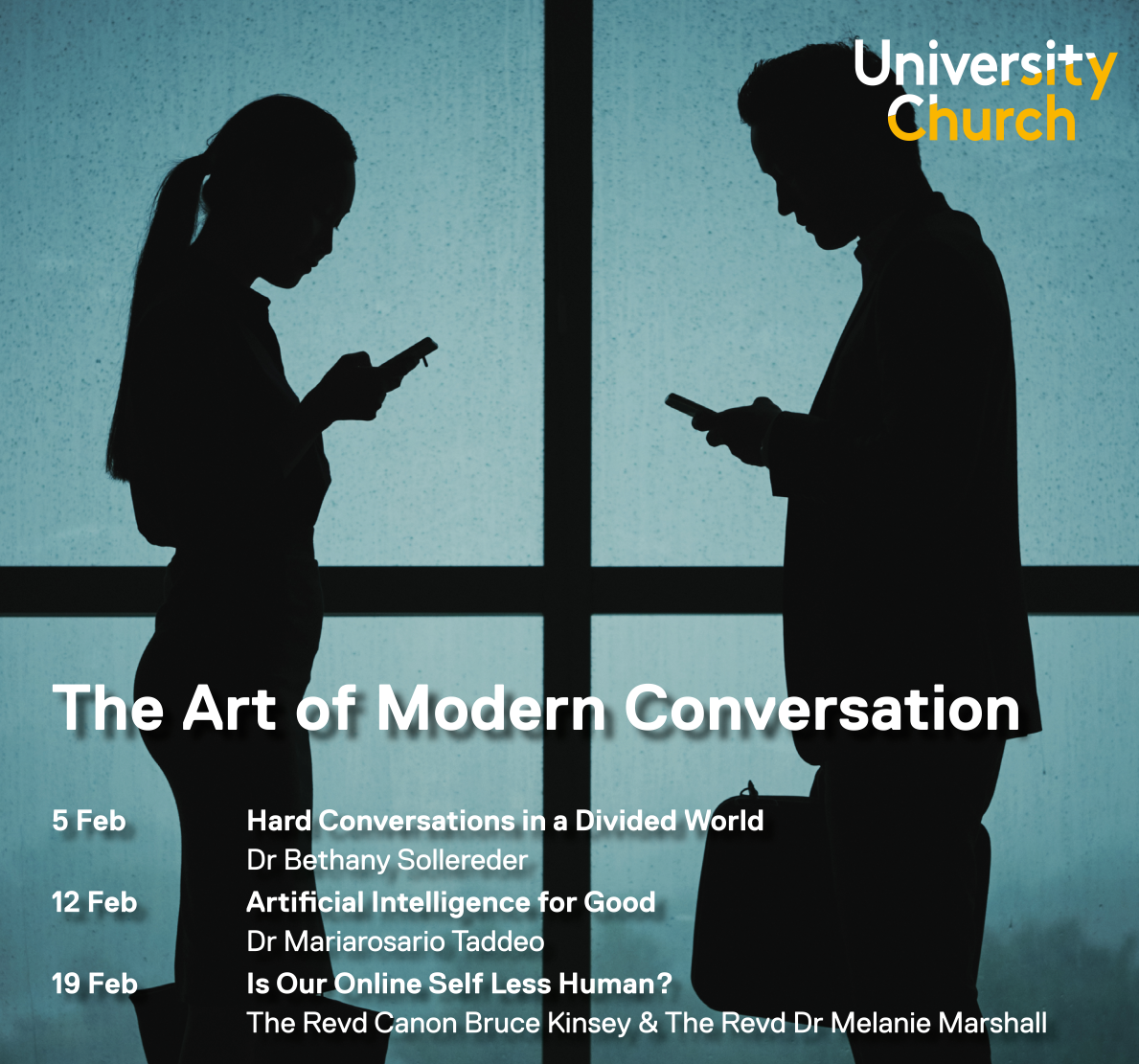 Featuring
 The Revd Canon Bruce Kinsey & The Revd Dr Melanie Marshall
In the ever-shifting patterns of our online selves, where we move between the real and the unreal and where truth becomes a political and social commodity, is the art of conversation lost? This series explores how our patterns of engagement are changing and how all the minutiae of conversations, the things we say and the things we leave unsaid are affected by virtual environments. Join us in the Old Library from 19:30-21:00 to find out more. Entrance through Radcliffe Square. 
5 Feb       Hard Conversations in a Divided World    
                Dr Bethany Sollereder
12 Feb     Artificial Intelligence for Good
                Dr Mariarosario Taddeo
19 Feb     Is Our Online Self Less Human?
                The Revd Canon Bruce Kinsey & The Revd Dr Melanie Marshall